Why Messenger Ads are AWESOME for Local Business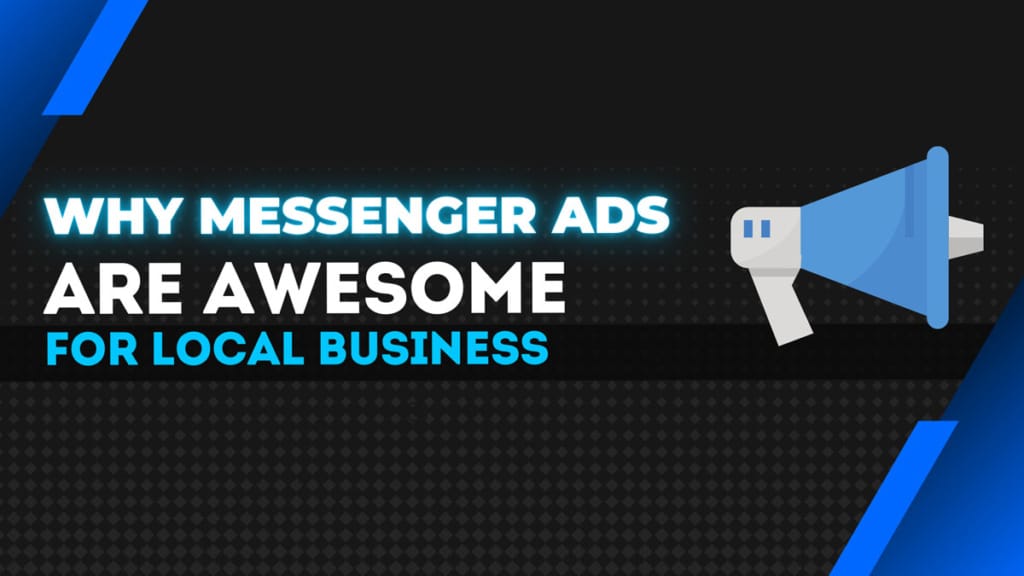 Advertising on Facebook has been around for a while. It's practically a granddaddy in the world of online marketing.
Facebook Messenger Ads are ads that appear either on the newsfeed or directly in people's Messenger inboxes and small businesses to connect directly with potential leads.
And they're great options for local businesses. They allow you to personalize ads and connect directly with the people who are most likely to buy from you.
Here are a few ways that you can use Messenger ads to boost your profits:
Increase Local Awareness of Your Business
Too much personalization can seem downright creepy, but Facebook Messenger ads allow companies to straddle the line without crossing it. Because you can only send direct messages to people who've already connected with you on Messenger, it doesn't feel as intrusive and it lets you tailor your offers in a way that's highly likely to result in a sale.
Give Customers the Response Time They Want
With Messenger Ads, you can automate your replies to ensure that potential customers aren't stuck waiting for a response from you. An, in case you don't know, people prefer messaging to any other for of customer service.
Research shows that 73% of consumers prefer live chat to email…and 56% prefer messenger to a phone call.
Start a Conversation
Lead nurturing is something that you can do 1 on 1 with Facebook Messenger Ads. You can even customize your newsfeed ads to encourage people to chat with you about your product and service. This option allows for 1 on 1 contact – even if it's largely automated – that makes potential customers feel valued.
Increase Local Awareness of Your Business
One of the best things about Facebook Messenger ads is that you can select "increase local awareness" as your ad objective. This is particularly effective option for businesses that want to reconnect with existing customers. You can use Messenger to send them an offer that tailored to them.
Another way of looking at Facebook Messenger ads is that they're the modern-day equivalent of going for to door. They don't require any more effort than traditional Facebook ads, but they offer a degree of personalization and one-on-one contact that will allow your business to connect with potential leads in a meaningful way.
Getting a great ROI on Facebook advertising can be tough!
There's ton of competition and as a small business owner, your marketing budget is limited. Facebook Messenger ads can help you leapfrog over the competition and connect directly with the most valuable people on social media – your customers! Contact us to find out how to use Facebook Messenger ads for your local business.
Small Business Marketing Systems
invision studios provides systems to help small-to-midsize businesses expand their revenues by improving their company's Reputation, expanding their Reach, growing revenue by Reselling to existing customers, and adding a Referral system to their business. Book a discovery call to find out how our systems might be a great fit with your company.
About This Blog and invision studios
Our blog is designed to educate and inform small business owners and managers about online marketing.
Don't have the desire or time to deal with your marketing? invision studios offers marketing services and systems to accelerate your business growth at affordable prices.
Our expertise is helping well-established SMBs add 40-100 customers to their business in 90 days or less. To find out more, contact the author with a direct message, use our convenient contact form, or call 614-503-4950.
Request a free quote
We offer professional SEO services that help websites increase their organic search score drastically in order to compete for the highest rankings even when it comes to highly competitive keywords.
Subscribe to our newsletter!
In the dynamic landscape of social media, capturing your audience's attention and…
[easy-share counters=1 counter_pos="inside" native="no" hide_total="yes" fullwidth="yes" fullwidth_fix="100"]